EatTogether
---
EatTogether is an app that aims to bring people of diverse backgrounds together through sharing a casual meal/drink at a restaurant/café. By selecting their desired restaurant of choice, users will dine with other people who have chosen the same place and table. Diners will meet in person rather than online to avoid pre-selection based on appearances in order to foster an open-minded and safe space.

---
Timeline
Jan — Mar 2019
(3 months)
---
Role
User Research, Ideation, Visual Design,
Brand Identity,
User Testing
---
Team
Ian Orden, Candice Zhou, Leah Wei, Cheston Sin
---
Tools
Sketch, Origami, Photoshop, Illustrator, After Effects
---
Understanding the Problem
---
Loneliness

Although that the world is more connected than ever digitally, people still feel lonely. According to statistics, the loneliest people are in their late 20's, mid 50's and late 80's. During these ages, there are certain factors that play for someone to feel lonely. However, loneliness is subjective. It doesn't always mean being alone or not having friends. It is the discrepancy between the social relations you want compared to the ones you have.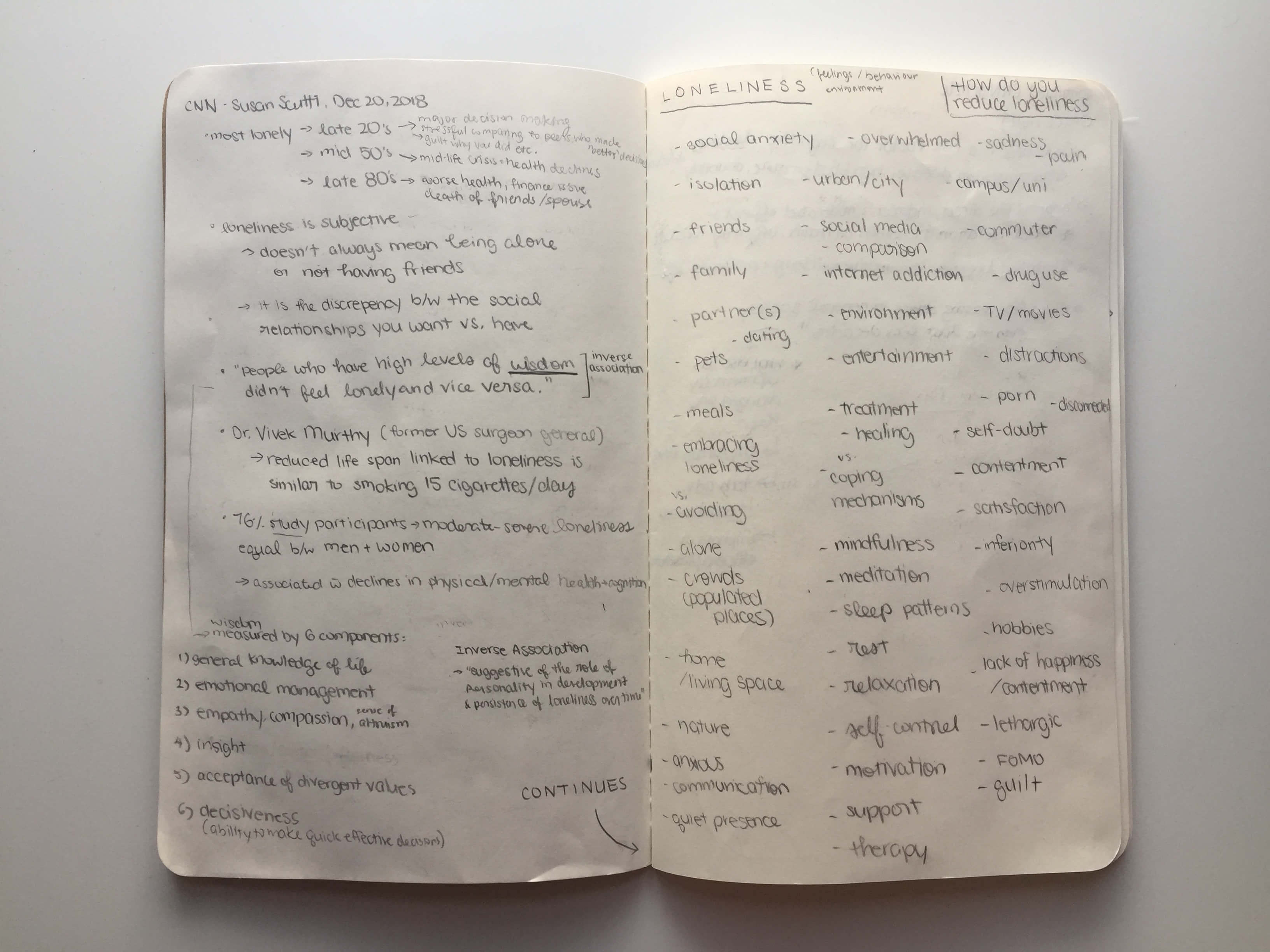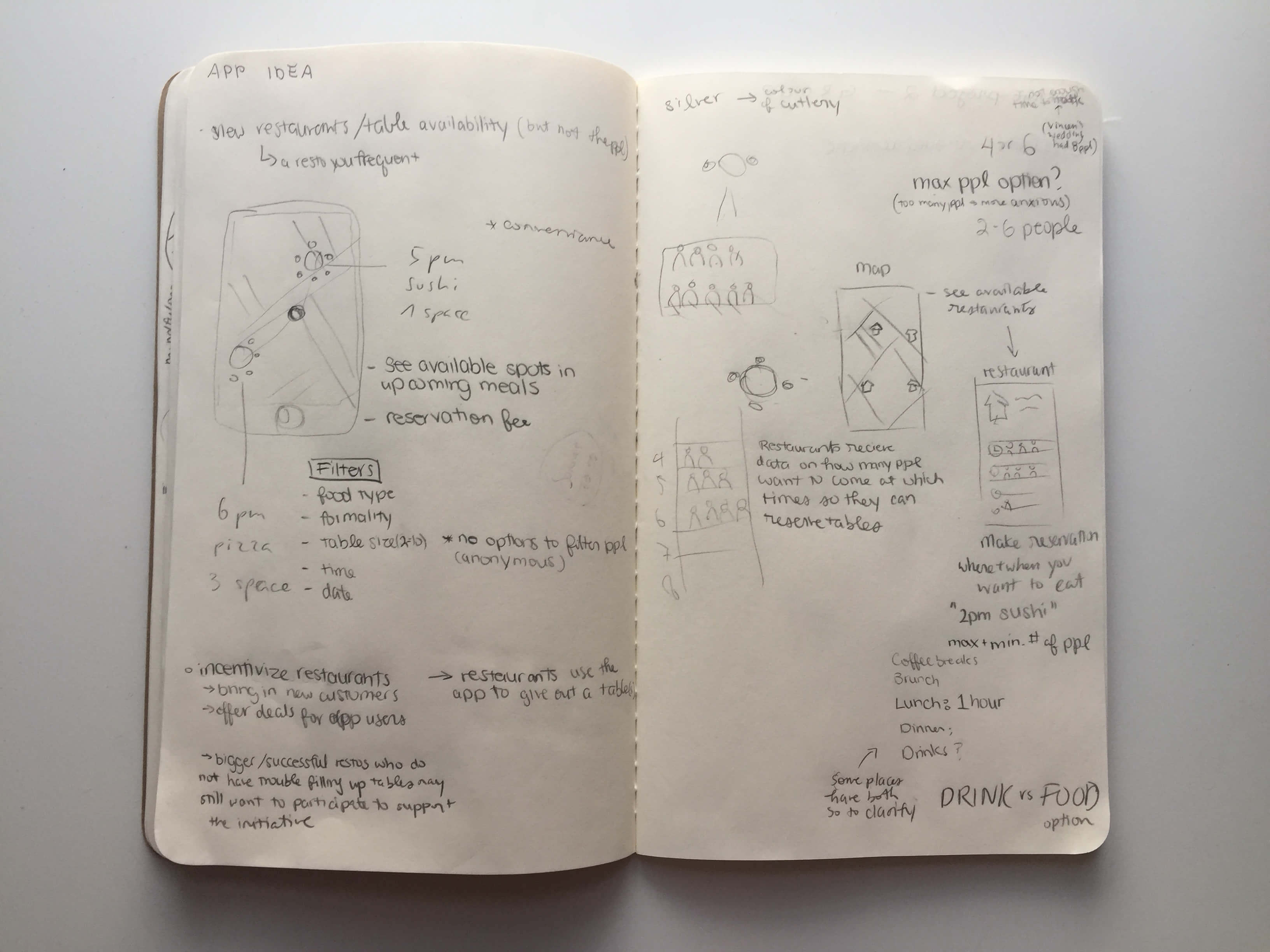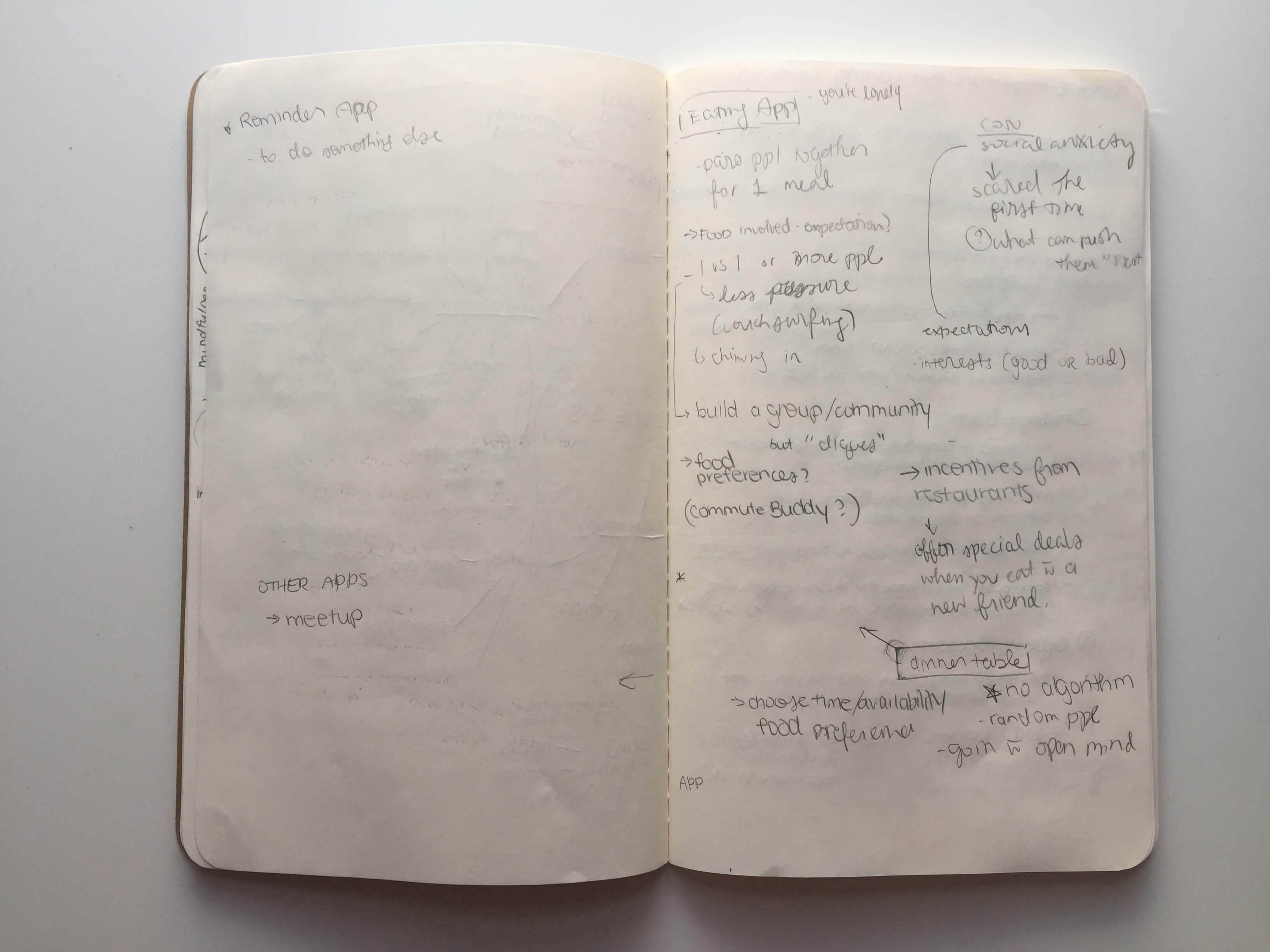 To solve the problem of loneliness, you can join a club on a particular topic or even attend a networking event in attempts to finding a meaningful connection. Or like most people, you can download a socializing app for the type of relationship you are looking for. But what if you simply want to meet someone without having any expectations, filtration system or superficial swiping?

---
How can we design a social app that is easy to use and encourage people to step out of their comfort zone naturally?
A new way to meet people.

EatTogether is geared towards fostering diverse encounters through one activity we all do — eating. The app will have a broad range of adult users from various backgrounds. People of all different genders, sexualities, ethnicities, cultures, ages, and occupations will be encouraged to use the app. Their identity will be kept anonymous from one another in order to prevent predisposed judgments and expectations from other diners.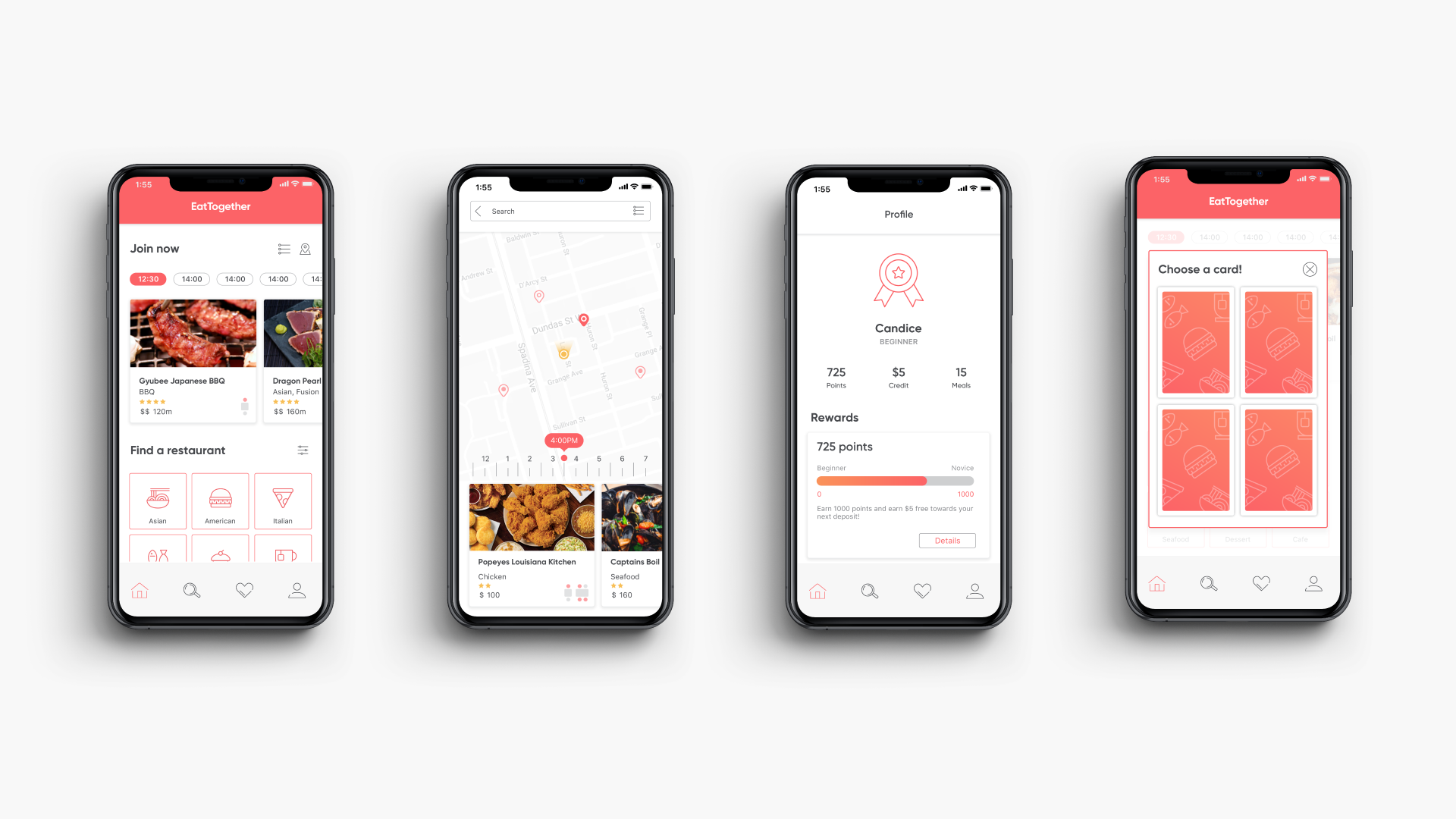 ---
Our reserach began with speaking about the related subject casually with our peers. The conversations revolved around the experience of meeting someone new and how they go about it. Questions about whom they eat out with and how often they go out to eat were also brought up. After these conversations, we were able to narrow down our target audience and as well as key functions of our app.
We developed a detailed
PACT anaylsis
and came up with user personas based on the target audience that the app will focus on. We then developed a
MoSCow chart
listing features and functions the app will have.
---
After brainstorming potential functions and features for the app, we created a site map outlining where each feature would be located. This allowed us to get an idea of how the app would work in terms of ease. We wanted the app to be as easy to use as possible. Earlier stages of the site map were too complex to comprehend. We were able to simplify the process in which it takes to do certain functions.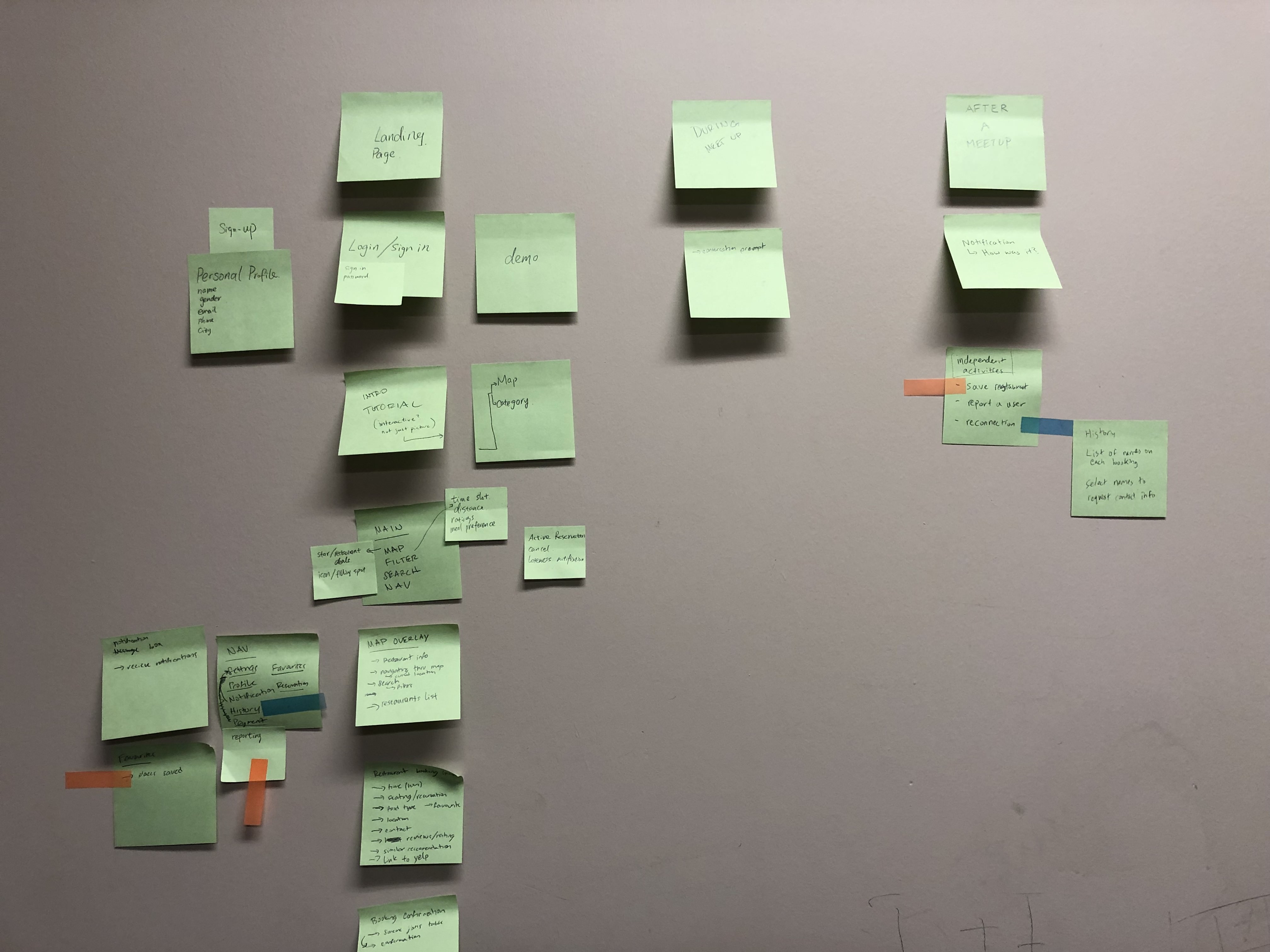 ---
Sketches and Low-fidelity wireframes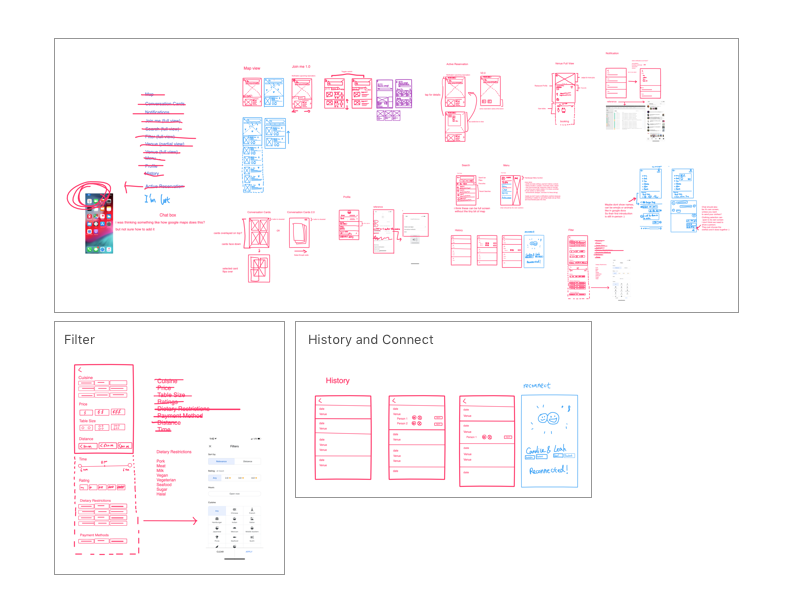 High-fidelity Wireframes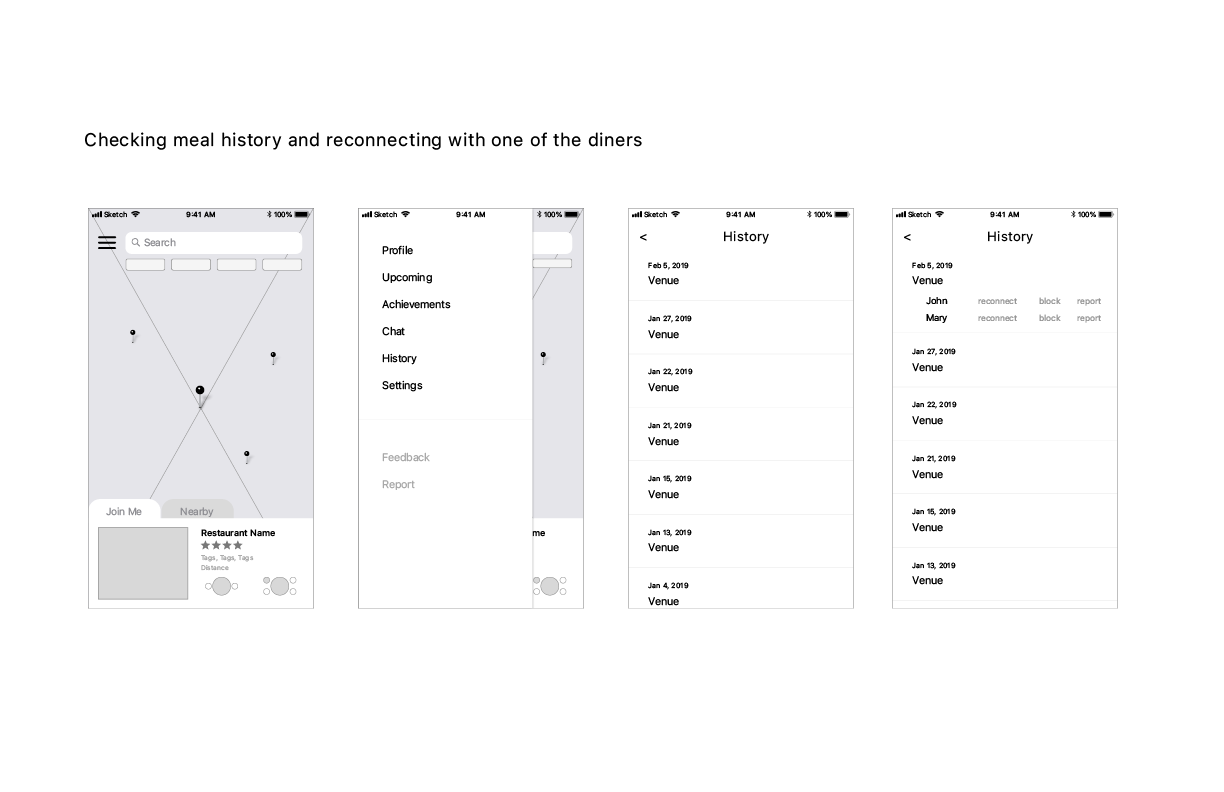 ---
Before moving on to visual compositions with the wireframes we developed, we built a visual design guideline to make sure that all the design elements were cohesive throughout the process.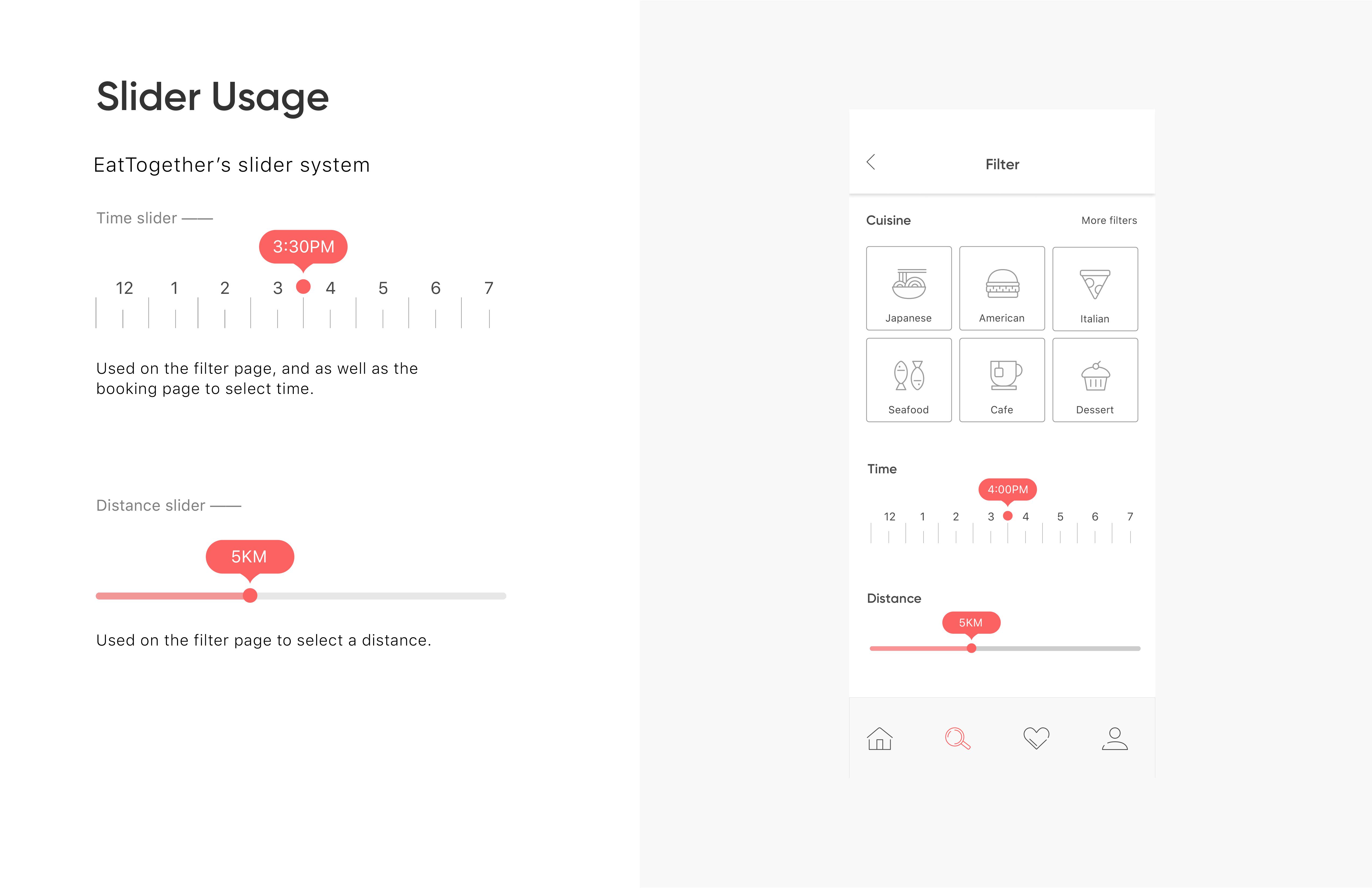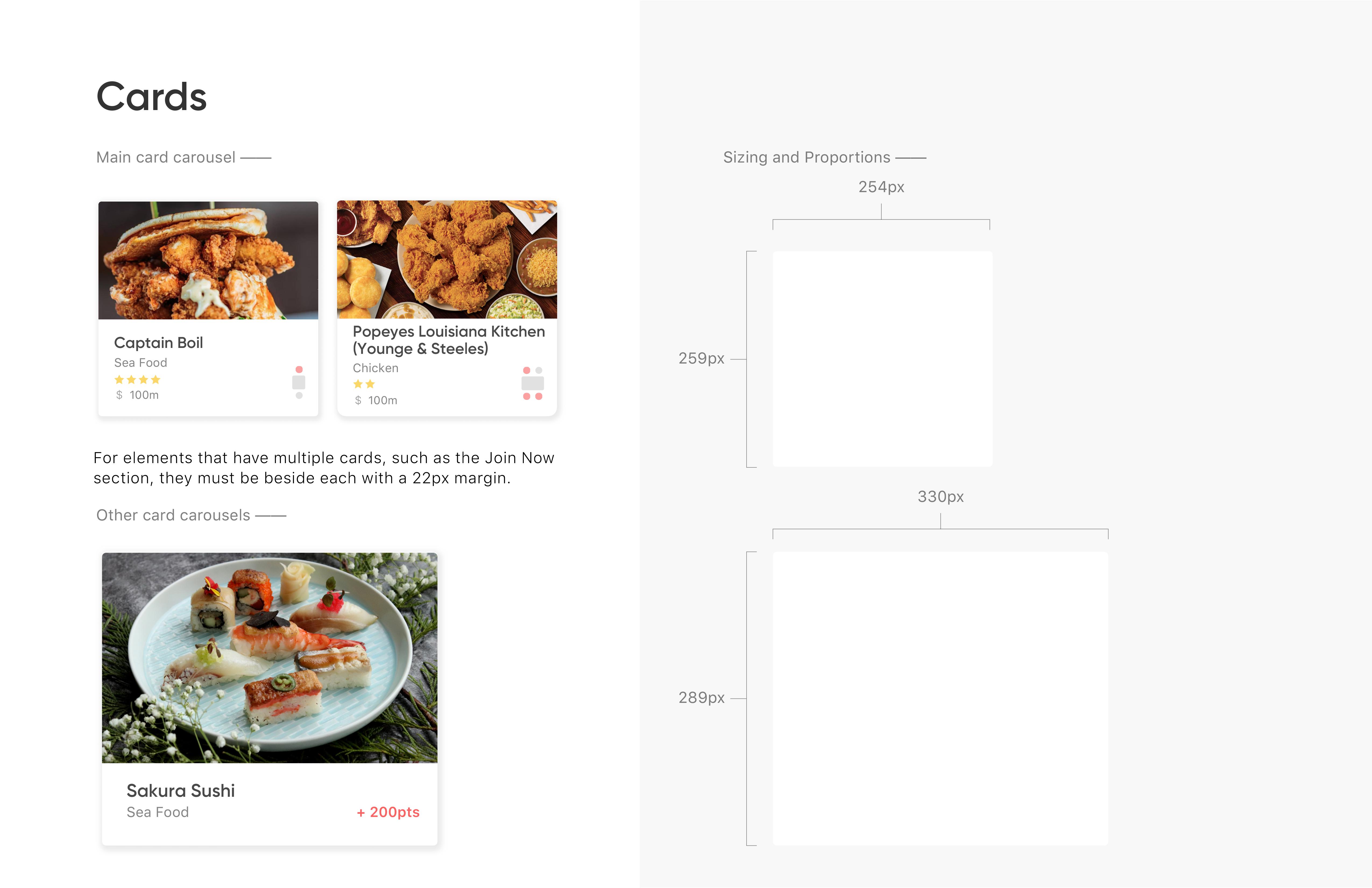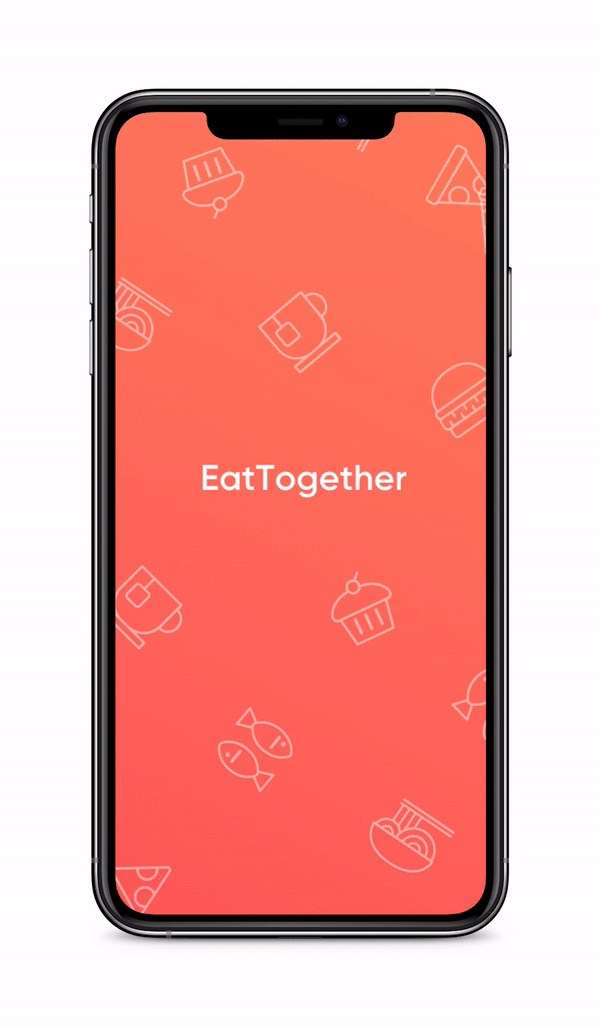 Quick joining someone's
table in a restaurant

Setting up a table when
no one is at the restaurant
you want to go to

Conversation cards to help with get things started
Reconnect with people
you have dined with